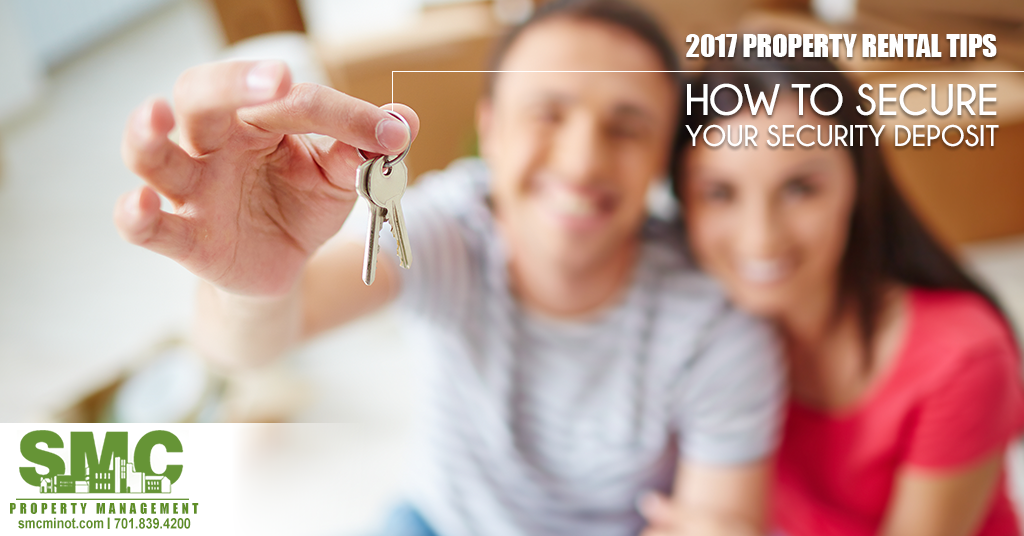 2017 is here and what better way to start than with some pretty useful property rental tips that can help not only our clients but every renter in general. Let's talk about one thing often disputed at the end of a lease – the security deposit.
The security deposit is that amount (often equivalent to a month's rent) that you hand over to your landlord as a form of insurance. The landlord can use some or all of it if at the end of the rent, the property is not in a satisfactory condition. The security deposit or whatever is left of it is supposed to go back to you at the end of the rental period. However, a lot of landlords seem to develop some sort of supervision when the time comes for the property to be checked and they may find some things that may delay or even prevent you from getting your deposit back. Below are a few tips to prevent such thing from happening:
Check the Contract
Everything starts and ends with the contract. Make sure you understand it clearly and fully. If some terms are unclear to you then ask your landlord for clarification. You can also have a friend read the contract to see if you have the same interpretation. If the contract lists certain requirements for you to get your security deposit back e.g. the carpet needs to be deep cleaned, take note of all of them and hang it somewhere you will see easily.
Properly Fix Any Damage
This may very well be the most important of the rental property tips in this post. Make sure to patch any damage you caused during your tenure properly. Don't be a smart-ass and make temporary fixes. For example, if you somehow caused a hole in the floor, don't just cover it up with sand, cement it properly. The risk of not getting your entire deposit back is not worth the small amount you can save by not applying the proper fix.
Make Sure Nothing is Missing
At the start of the tenancy, it is vital that you list all of the items in the rental property. And at the end of the tenancy, take out the list and make sure everything is there. If any item on the list is missing or broken, have it replaced or fixed before the landlord even has a chance to know about it.
Take Photos Before You Leave
Take photos of every corner and part of the property before you leave for the last time. These photos can serve as proof that you've left everything in good condition just in case the landlord later claims otherwise.
Have a Total Deep Clean
The property was clean when you started your tenancy. It is only common courtesy that you leave it just as clean. Just to make sure, have a trustworthy friend do a square inch by square inch check of the property.
There you have it, folks. We hope the 5 property rental tips above about securing your security deposit can be of help to you this 2017.