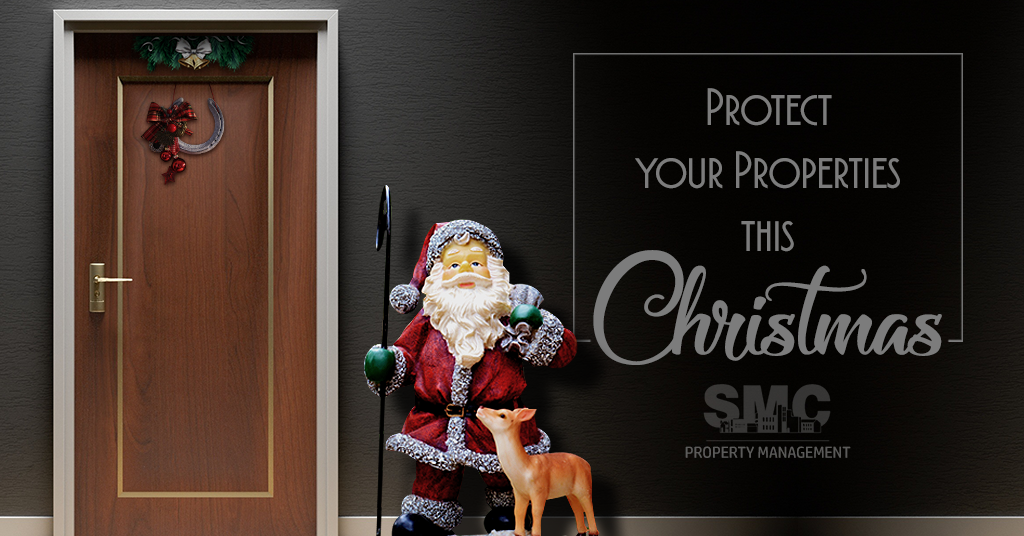 North Dakota is one of the safest states in the United States which is one of the primary reasons we at SMC decided to manage rental home properties in Minot, Burlington, Lansford, and Surrey in the first place. We also have various security and safety measures and protocols in place. However, one can never be too safe nowadays especially during the Christmas season where burglars are significantly more active. Here are a few words of wisdom so tenants can better protect their valuables especially if they have plans of leaving their homes unattended any time during the holidays.
Understanding how burglars work is the best way to keep your valuables safe. Always remember that the standard MO for burglars is to get in, find and take valuables, and get out in a speedy manner. They also have some sort of autopilot in the sense that they only go to rooms that usually house the most valuable stuff. Priority targets are the living room and the bedrooms. Areas that don't usually contain valuable yet easy to carry items are often ignored such as the bathroom and the kitchen. To take advantage of this, form the habit of hiding all your valuables in the bathroom or kitchen whenever you need to leave the home unattended for a night or more.
If you are one of those tenants who love getting expensive decorations to celebrate the holidays you need to keep in mind that such accessories are often not covered by standard insurance policies. So if you are planning to purchase anything of significant value, consider getting it insured.
If, unfortunately, you get victimized by burglars, do not panic. Call the authorities and your landlord immediately so that the three of you can work together to resolve the matter as soon as possible, particularly the insurance claim. Go and make a list of everything that is damaged or missing. It will help in processing your claim faster.
Christmas embodies the spirit of good will. Unfortunately, not everyone shares this opinion. We at SMC prioritize working with our tenants to keep them and our rental home properties safe. Let us work together to better ensure a merry Christmas.