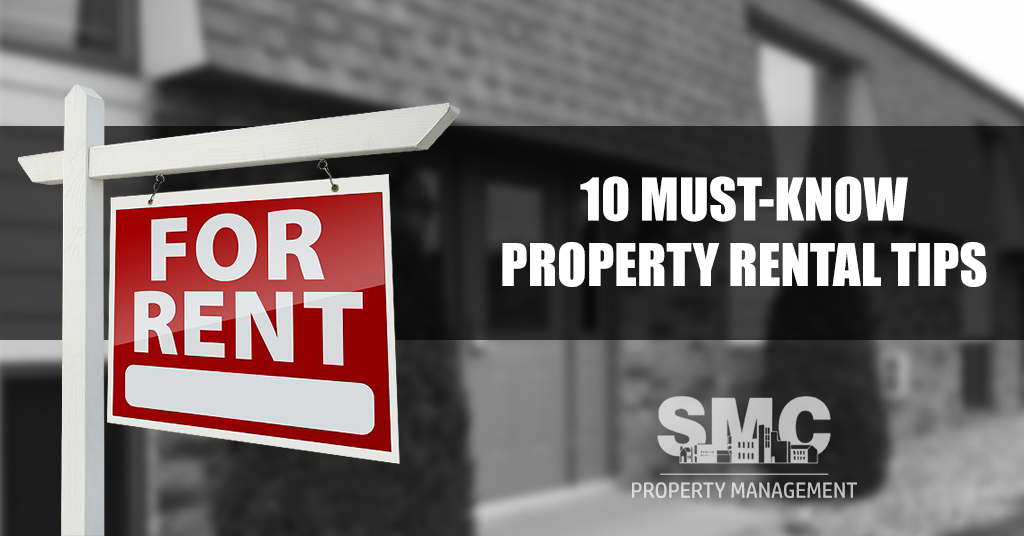 We at SMC Property Management have over a thousand properties for rent in Minot, North Dakota. With our years of experience in the industry and dealings with thousands of tenants, there are 10 property rental tips we can provide to make your tenancy or lease easier.
Ready Your Paperwork – bring everything you need to convince the landlord that you will make a good tenant. This will help you standout especially if there are other prospects aiming for the rental unit that you want. Important paperwork you should bring includes:
• Accomplished rental application
• Written references from employers and previous landlords
• Your Credit Report
Review the Contract – review the agreement at least once and make sure you understand everything clearly. If there is something you find confusing, ask the landlord for clarification.
Protect Your Security Deposit – make sure that all the details on how and when your security deposit can be used are included in the contract. Take a tour of the rental house/apartment to identify any existing damage prior to your occupation and make sure that all of the said damage is listed on a document signed by the landlord.
Document Everything – make sure you get any correspondence or oral agreement in writing. For example, when requesting for a roof repair you should send your landlord a signed written request. If he makes a positive verbal response, send her a written confirmation. Make sure you keep a copy each time.
Know Your Privacy Rights – you must be aware of your rights to privacy as a tenant so you can protect the said rights. Know exactly when and how the landlord can enter the premises of the property you are renting.
Know Your Right for Repairs – the landlord is obliged to ensure that the rental property is adequately habitable. If repairs and/or additions are needed to make it so, you have the right to make demands. Being aware of the things you have the right to ask for is one of important among these 10 property rental tips.
Communicate with the Landlord – if you are unhappy with something about the leased property, talk to your landlord about it. An early resolution is always better than a legal battle.
Get Renter's Insurance – this particular insurance policy will cover everything your landlord's insurance policy doesn't. The average renter's insurance has an annual cost of $350 for $50,000 coverage. There are cheaper variations for lower coverage.
Ensure Your safety – conduct a research of the neighborhood particularly the crime rate to get a general idea about how safe the area is. Check the rental property for possible security lapses and vulnerabilities and ask the landlord to address them.
React to Eviction the Right Way – Only fight an eviction if you believe the landlord is in the wrong and you know that you can prove in court that the eviction is not justified. Fighting an eviction in court and losing will not only cost you a lot of money, it will also greatly damage your credit rating.
There you have it. These 10 property rental tips work for all tenancies and leases and not just on properties for rent in Minot, North Dakota. Just contact us if you have any questions about houses for rent, apartments for rent, or storage units for rent.